November 29, 2016 | by Kelly Jones
Giving Tuesday 2016
I have the same perspective the Tuesday after Thanksgiving this year as I did last year. We have taken an extended weekend to indulge, give thanks, celebrate life with our loved ones and, for many spend a lot of money on luxury items from Black Friday through Cyber Monday. Now, it's time to balance it all out and give to those who are just hoping to have dinner tonight and gloves to put on when the weather gets even colder.
Before looking at my favorite charities to donate to below, please take some time to read through the infographic and increase your knowledge on hunger in the world. While it is a resource for nutrition and dietetics professionals, I think the information is simple enough for everyone to digest.
Also, please do not assume that if someone is overweight or obese that they are not dealing with hunger or malnutrition. In 2012, Philadelphia had the highest obesity rate and greatest percentage of people in poverty than any other large American city (we have since seen improvements). When people, children especially, don't have access to adequate and nourishing food, fast food becomes more prevalent when food is available and, unfortunately a lot of the items donated to food pantries are not the healthiest. Many kids may only eat breakfast and lunch because they are provided at school, and go home and not have dinner or miss meals over the weekend. If there school is not meeting government guidelines for school foods, they may have excess unhealthy calories and consume minimal amounts of nutrients.

I donate at some point each year to at least the main four organizations covered below but, just finding one that means something to you is enough!
The organizations below directly help those they mention and do so in ways that will benefit their health. There are many charities out there but, I believe many non-profits sell out to corporations to benefit their admins financially and not as much money goes to helping others. Some food organizations aren't concerned with making healthy options available, too.
Also remember that every purchase you make every day impacts people (and animals) in ways much greater than you recognize. If you feel that donating to an organization is too much, consider your frequent purchases for luxury items. Instead of your normal starbucks can you splurge and ask for Fair Trade? I always do this at my local Starbucks. Fair Trade Italian roast isn't even listed on the board but, they always have it! Another luxury item is chocolate. Maybe you put less chocolate in your family's stockings this year but, buy fair trade so you know you're helping other kids and families have adequate lives somewhere else in the world.


My favorite organization is still Child Fund. I provided a lot of information about it in last year's post so, you can read more there! Tim and I have a monthly deduction that supports a specific child and donate other times of the year in times of special need.

Last week after seeing a video my sister's boyfriend posted, I immediately made a donation to Unicef, specifically going to help children in Syria. I won't post a video here, you can easily google and see what is going on but, just because it isn't on the morning or evening news station you watch, doesn't mean nothing is going on. Schools and children's hospitals are being bombed regularly and an estimated 8 million+ kids are in need of aid.


The Food Trust, head-quarted in Philadelphia, is a nationally recognized nonprofit dedicated to ensuring that everyone has access to affordable, nutritious food and information to make healthy decisions.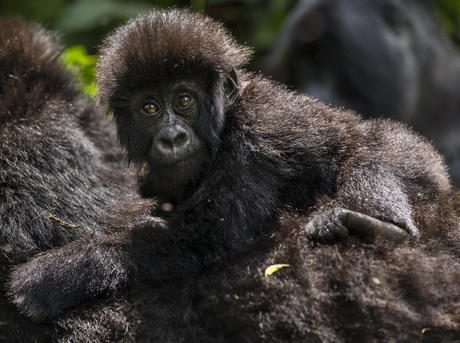 Be a hero for wildlife and habitats that are endangered by donating to The World Wildlife Fund! Last Christmas my parents adopted an elephant in my brother's name as a gift to him. This symbolic adoption supports their conservation efforts in over 100 nations. In addition to wildlife conservation, their efforts also aid in preserving the food system, forests, and our oceans as well as influencing policy and transforming business practices.
Looking for other gift ideas that support a good cause? Consider the following:
Other:
ALS TDI
National Sustainable Agriculture Coalition
World Animal Protection
Unite for HER
Boys and Girls Club (Husband's recommendation)
Make a Wish Foundation (sister's recommendation)
St. Jude's (Dad's recommendation)
**Update: If you donate through your paypal account through Dec 31, 2016, they'll donate an extra 1%!
Have a wonderful holiday season, and count your blessings everyday!